The campus has a large, open green space of around 2.50 acres in size, with adequate built-up space for dorms, dining halls, cafeteria, gardens, gym and other facilities. Every year, new infrastructure is built or improved upon to better serve the students' needs and promote growth and development.
Students, who are the college's most valuable asset, are benefited from the institution's state-of-the-art infrastructure, which complies with all AICTE and PCI regulations.
Our focus is on creating Smart Class Rooms that are conducive to learning and are created with the student's comfort and safety in mind.
Each academic division is given with its own suite of state-of-the-art laboratories, designed to replicate real-world settings as closely as possible.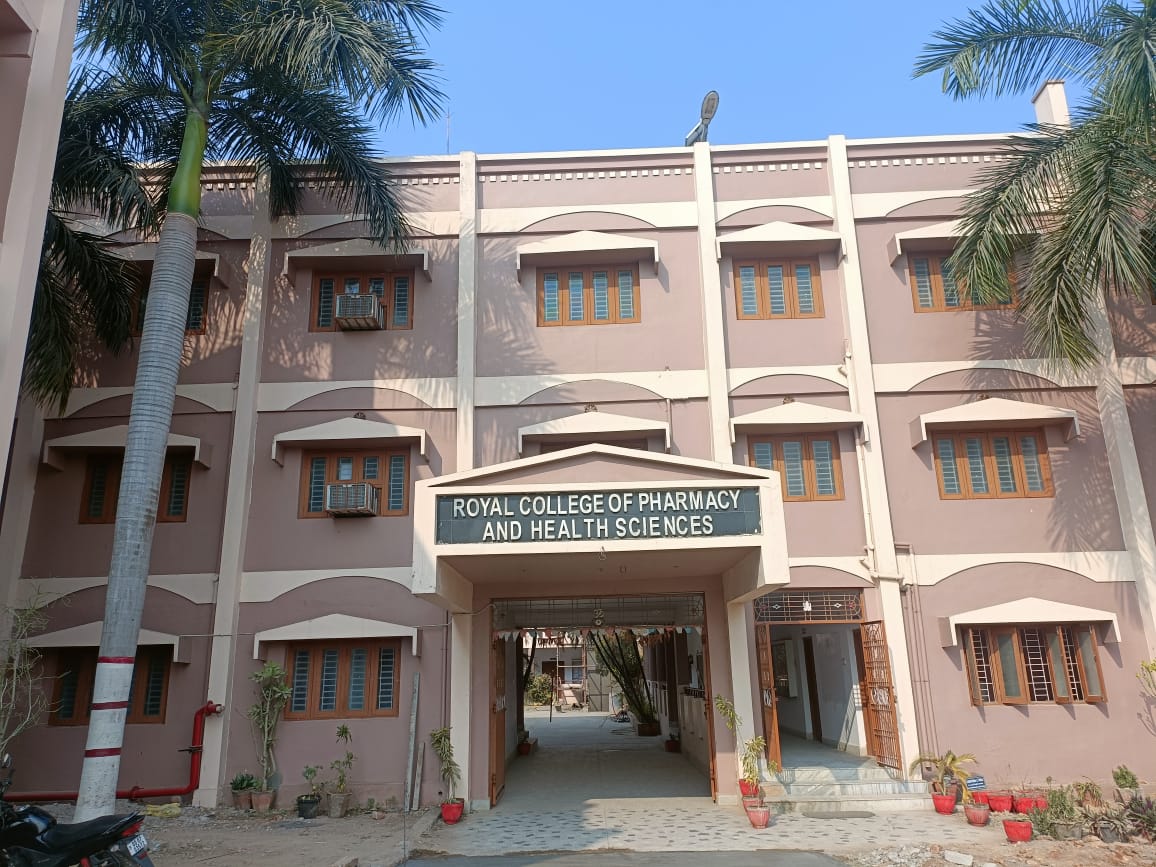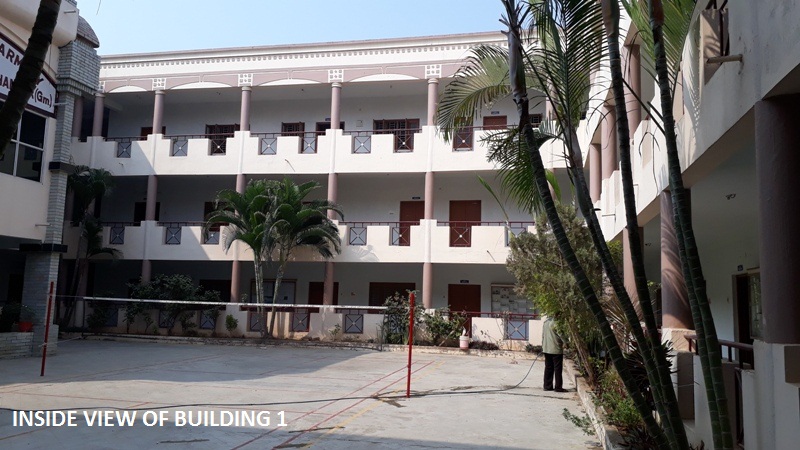 Sophisticated centralized instrument room is developed to promote first-hand understanding of managing high-level industry equipment.
Well managed animal home and medicinal garden are valuable resources for the field of Pharmacology and Pharmacognosy.
Improving the Central Library's Capabilities as a Learning Resource Center through the Acquisition and Updating of a Comprehensive Collection of Textbooks, Reference Materials, Journals, Periodicals, and CD-ROM/DVD-ROMs, as well as an E-Learning Facility.
Modern computer lab provides supplementary instruction in computer-assisted drug creation and molecular modelling. As an added bonus, guests have access to the internet around the clock. This makes it easier to stay abreast of breaking news from all around the world.
The most advanced English language lab available, where students can receive further instruction in language use.
A pharmacy museum showing pharmaceutical artefacts, pharmaceutical models, and student-created works illustrating the many facets of the pharmacy profession.
Pradhan mantri Bhartiya Janaushadhi Kendra" (Pharmacy Store) is established to cater the need of medicines for the staff and students of the college as well as the community people with very reasonable price for the purpose of the welfare of the society, as a part of our Organization's Corporate Social Responsibility.
Journals and Publications
The college library has a subscription to numerous national and international pharmacy journals for its students and faculties through the platforms like DELNET and NDLI.
Seminars and Presentations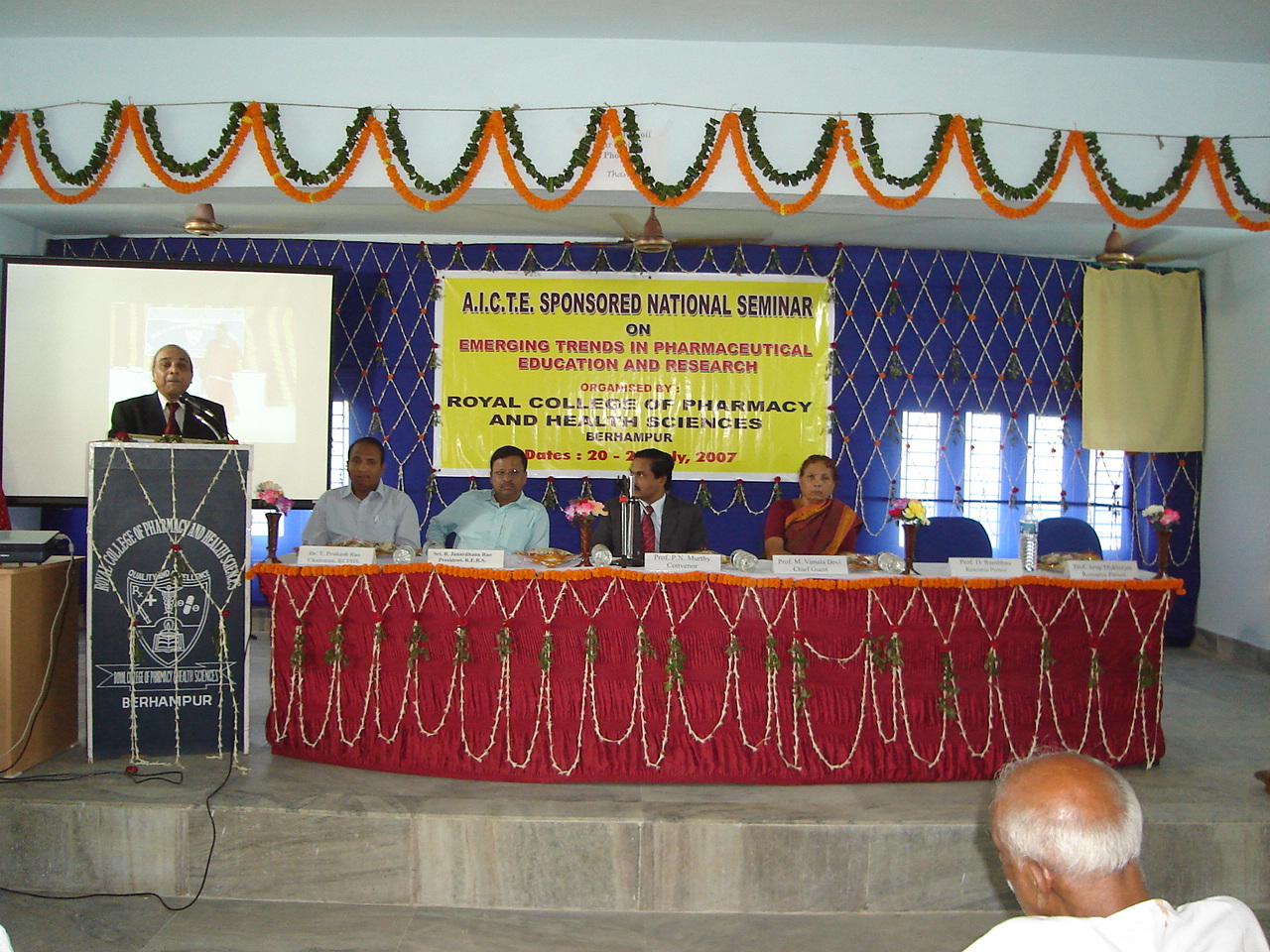 Seminars and presentations are held on a regular basis at RCPHS in addition to the standard curriculum to ensure a well-rounded educational experience for students. These events provide students with an opportunity to network with leaders in the pharmaceutical business, as well as experts from academia and research institutions. The institution hosted a number of scientific seminars during the previous academic year, including a National Seminar on "Institute and Industry Interactions,".
Despite the lockdown caused by the epidemic in 2020, the College hosted Webinars with over wide number of attendees on a national scale.
RCPHS houses around 14 well-equipped departmental laboratories to cater to all subjects of Pharmaceutical Sciences. With the help of our laboratories of
Pharmaceutics and Bio-Pharmaceutics
Pharmaceutical analysis
Human Anatomy and Physiology
Pharmacognosy and Phytochemistry
Pharmaceutical chemistry and Medicinal Chemistry
Microbiology and Biotechnology
Pharmacology
We design our course schedule and teachings as per the norms of the affiliating bodies. We support research and experiment to explore their creativity and innovativeness.
Along with the above, we also have 3 dedicated PG laboratories and 1 PG research laboratories for M. Pharm courses having proper instruments like– 
Lyophilizer with deep freezer
Tablet Punching Machine (Ten Station)
Dissolution Apparatus
FBD
FTIR
Lumi Reader
DSC
HPLC
In addition, we also have a language and simulation laboratory to help students who are weak in English to tone up their communication skills and getting fluent with the English language. The Lab is air-conditioned, well-networked and offers computer-aided facilities with dedicated software for developing language skills.
The RCPHS infrastructure also offers a Simulation Laboratory that has been developed with dedicated software for the students to carry out software-based pharmacology experiments.
Animal House
Among our facilities is a CPCSEA-approved animal house, where rodents and rabbits live in comfortable conditions. There is also an air-conditioned observation room, a space for storing paperwork, etc. In accordance with the requirements of the CPCSEA, an institutional animal ethics committee has been established. The animal facility serves as a supplementary asset to the pharmacology lab.
Medicinal Garden
A variety of useful and aromatic plants are kept in the RCPHS's Medicinal Garden. Students are motivated to learn about and identify medicinal plants in order to use them in class demonstrations, to extract various medications, and to develop a curiosity about the fields of Pharmacognosy and Phytochemistry. Every single one of our plants has its own special naming system. The information encoded in these is all that is required of students.