Seminars / Conferences/ Workshops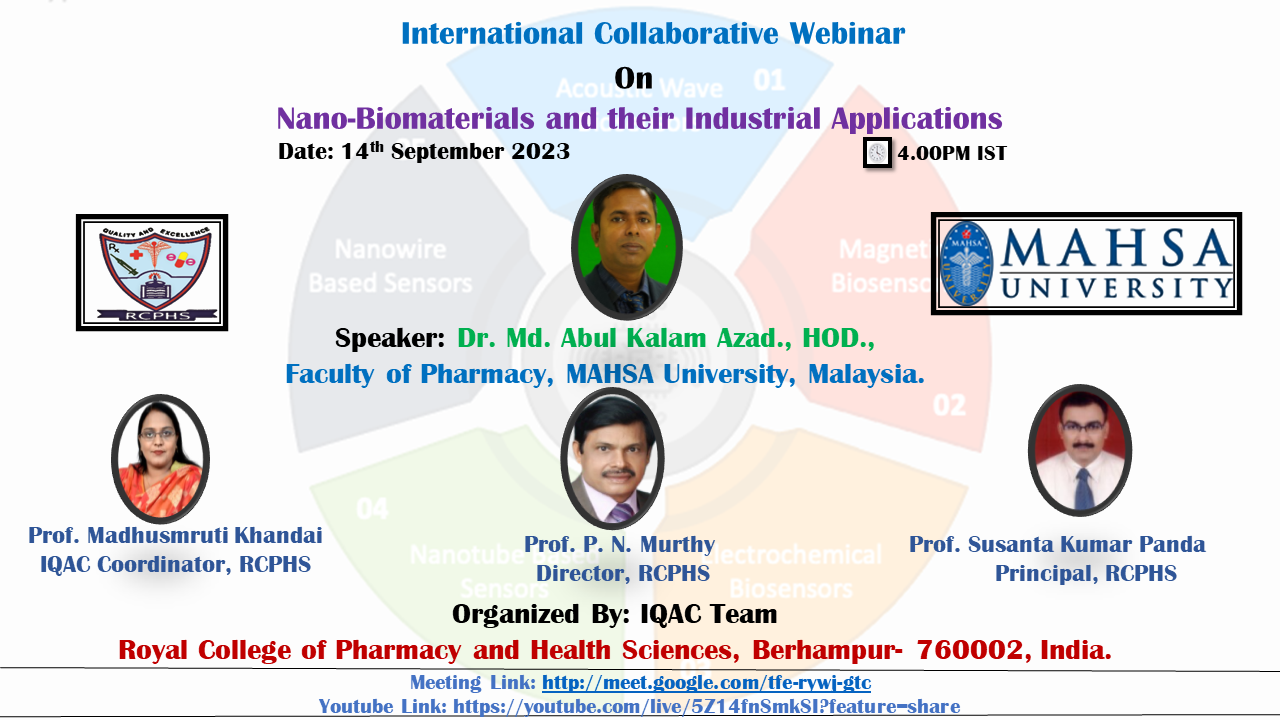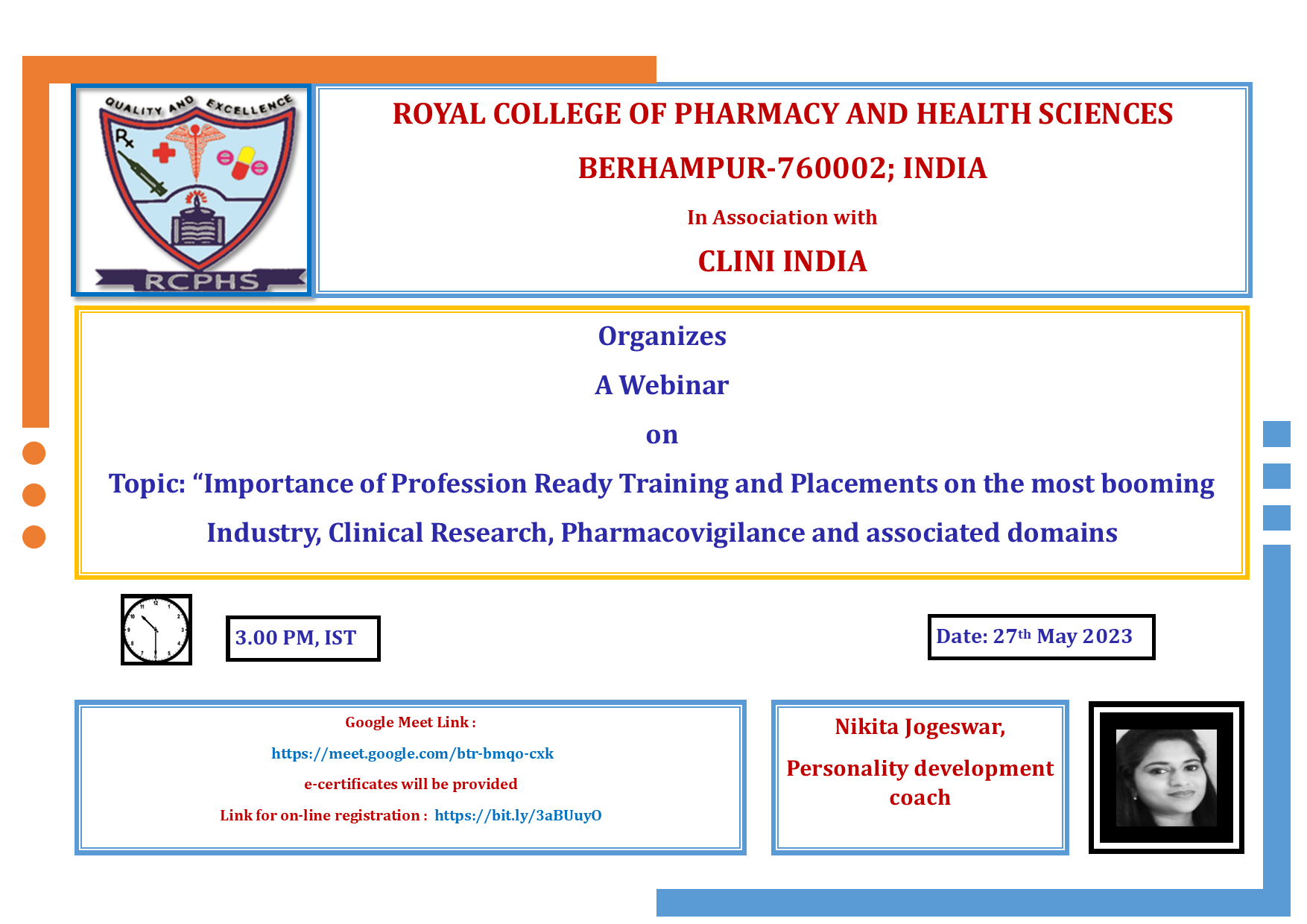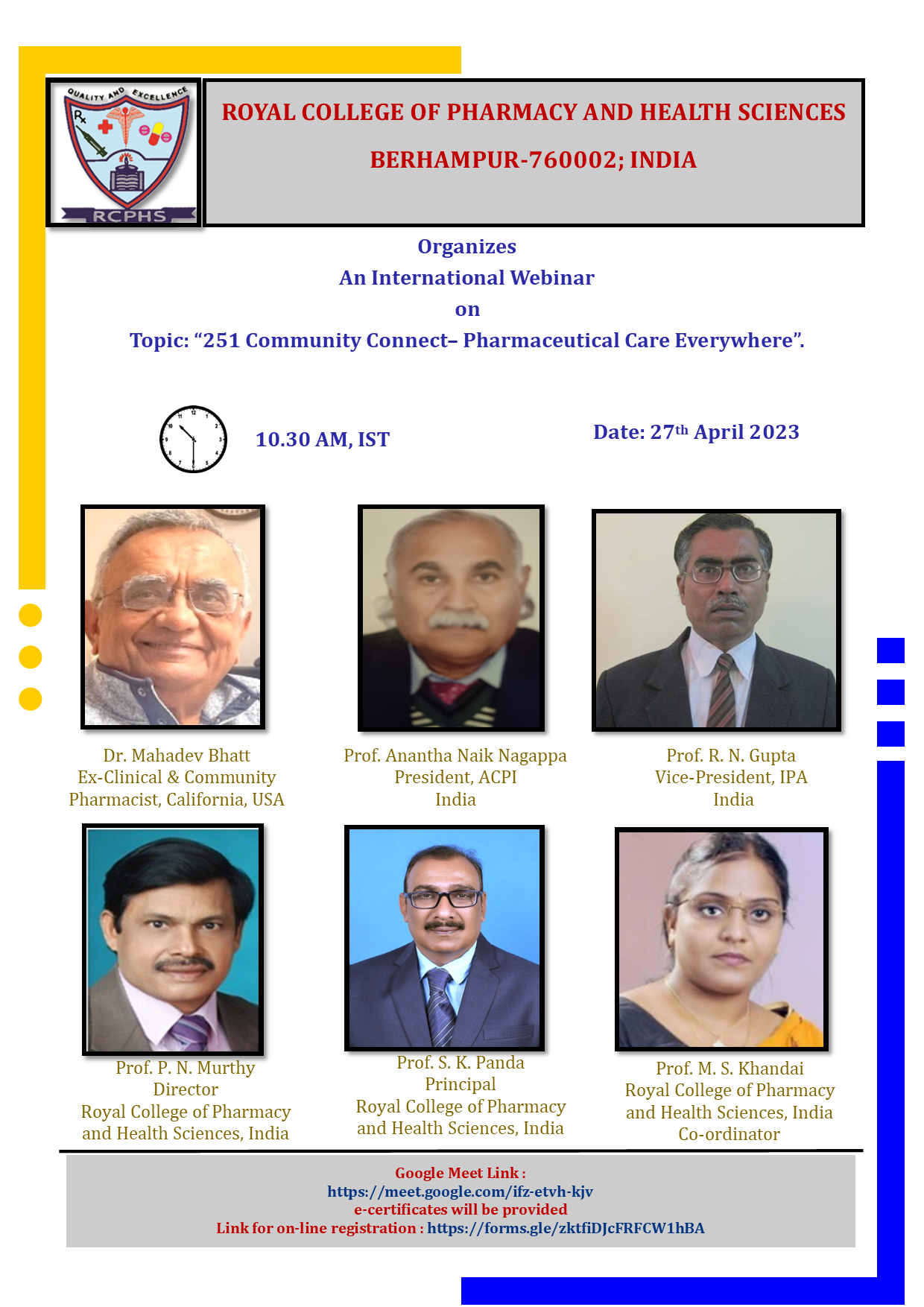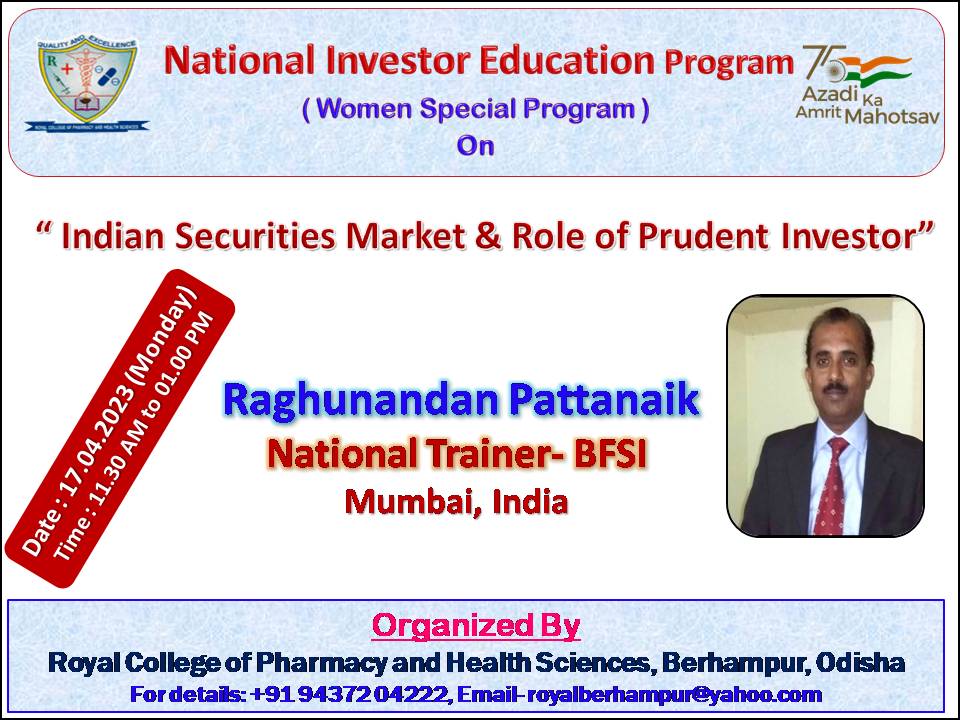 The Seminar will be held in Hall no. IV on 18.03.2017 (tomorrow) from 10.00 am to 01.00 pm as per details given under.
                         Topic :  Financial Literacy and Credit Counselling (FICC)
                           Resource Person  :   Mr. Ramanath Panda, Counsellor.
                             All the students and staff members of the college are informed to attend.
                      Seminar Coordinator
1st Online Industry Institute Interaction & Training Programme for Students of Pharmacy by RCPHS, Berhampur
2nd Online Industry Institute Interaction & Training Programme for Students of Pharmacy
3rd Online Industry Institute Interaction & Training Programme for Students of Pharmacy
4th Online Industry Institute Interaction & Training Programme for Students of Pharmacy on 0