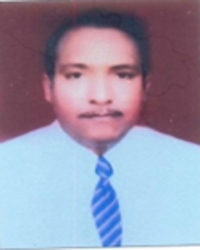 Dr. T. Prakasa Rao
B.Sc. (Phy), MBBS, MD (Ped)
Chairman, Governing Body,
Royal College of Pharmacy and Health Sciences, Berhampur.                               
A pleasure indeed is the opportunity to offer thoughts on what is currently one of the few thriving areas of India's economy. The pharmaceutical industry in India is one of the "sunrise industries" that is predicted to develop at a rate of more than 15%. In today's world, the only industries seemingly unaffected by economic downturns are healthcare and education. We at RCPHS are able to successfully straddle these two titans. If you're looking for a growth engine in the pharmaceutical industry, look no further than India. Both quantitatively and qualitatively, India has become the world's leading manufacturer in pharmaceutical sector and helped the rest of the world cope with the COVID pandemic. Our grads, who have received intense training in accuracy and dexterity, are naturally situated in a very advantageous position in the current technologically demanding, forceful growth situation. Supportive pharmaceutical industry leaders have pledged to help RCPHS students succeed. These companies include industry heavy weights Pfizer, Lupin, Cipla, DRL, Zydus Cadila, Dabur and Sun Pharma."
"The pharmaceutical industry in every country needs us. Let's band together, feet on the ground, and catch this success wave."
                                                                                                                          Best regards,
                                                                                                                     Dr. T Prakasa Rao.